Agenda for the Conservation meeting of 2011-07-18 (
Monday

) at 19:30 in the Stocks (

This agenda was modified on 2011-07-17. To add to, or comment on this agenda, email Jim on

.

This and previous agendas and minutes can be found at

conservation.ecclesfieldgroups.com)

a.

Welcome

to members, new members, and visitors.
b. To register

Apologies

.
c. Acceptance or amendments to the

Minutes

of the previous meeting.

In the absence of minutes, it might be useful to give everybody a verbal reminder as to the

conclusions of the last meeting

. (

Note that a volunteer minute taker is needed for our August meeting, since JP is unlikely to be able to attend that meeting

)

Report by RT on our letter to the SCC Planning Department on the planning application¬ for an

Aldi at Rollem¬

.
Discussion of how to present the results from our

traffic survey

of 2011-05-25 before the report to the Northern Assembly of 2011-09-28.
Discussion of the

Interpretation Board

, following the talk with Historians Mel and Joan Jones, and Tegwen Roberts of East Peak Innovation Partnership about the proposal, and in particular what members would like to appear on it.
Arrangements for our joint stand at Ecclesfield Gala¬ on 2001-09-04.
x. Discussion on new

planning applications

(

See "Planning Applications" below

).
y. Any

other

business.
z. Date of the

next meeting

.
---
Emails received (E.g. on ).
.We received email from a resident who reported the

loss of topping stones

from the wall outside the Yew Lane flats, only to have the Council replace them by concrete.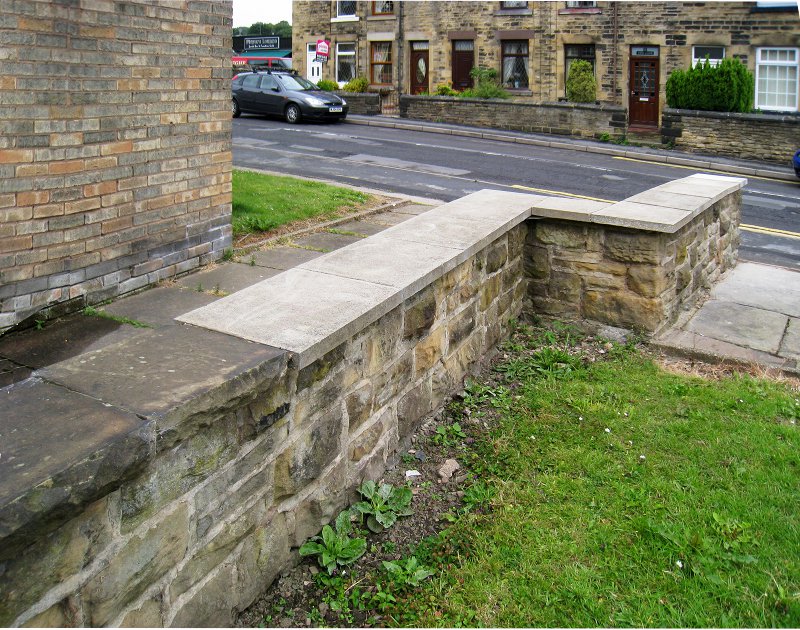 He asks whether all the natural stone in Ecclesfield will gradually be replaced in the same way.

---
Information watch

---
Planning Applications
(

I think the pictures below some of these application details are roughly in the right position

)

---
Application
Reference
Date Received
DD/MM/YYYY

Date Validated


DD/MM/YYYY



--------------Address---------------

-----------Proposal----------
----Status-----


---
| | | | | | |
| --- | --- | --- | --- | --- | --- |
| 11/02109/FUL | 27/06/2011 | 27/06/2011 | Steadfast Tyre Centre Chapeltown Garage Co Ltd 2 And 6 Ecclesfield Road Chapeltown Sheffield S35 1TE | Front extension and raising of roof height of garage | Pending Consideration |
---
Google map showing planning application locations¬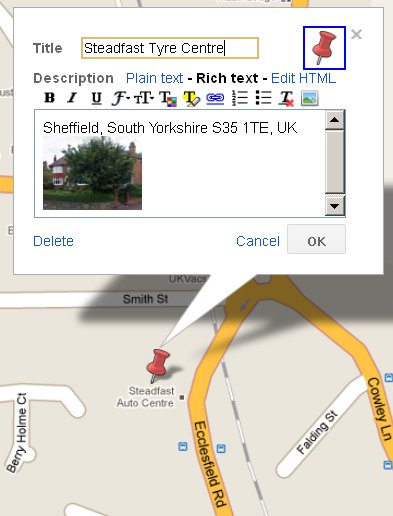 ---
(

All found using Ward = East Ecclesfield, Parish = Ecclesfield Parish Council, Validated from 16/06/2011 to 15/07/2011 )
We are monitoring the

Bradbury Planning application

, 11/00823/FUL, which is still described here¬

as "withdrawn".

The

planning application by Rocpower Limited¬

for a biofuel diesel generating station on Loicher Lane has been withdrawn. The Council made 150 entries describing 301 "comments", all of which as far as I could see were objections, although the majority were from outside Sheffield

.

We note that the planning application for a phone mast¬ in the centre of Grenoside has been refused.
To see the documents, click on http://planning.sheffield.gov.uk/publicaccess/tdc/DcApplication/application_searchform.aspx¬, Search, enter the Application Reference, then "Click to view" arrow, then "Associated Documents > View associated documents".

---
To unsubscribe from Conservation Group emails, just email